Now that more details came up from an album, it's time for an update. Well the tracklisting is the same but the order is NOW different than the last time I posted about the album. Although no credits on every song, I'm still going to post it.
Oh and about the
hitorigoto 2009 ver.
, main poster of aibublog,
Aibu
, cleared up that it can be availed in the
Epsilon no Fune
album if you but it in any Tower Records store (in Japan, I think. I don't know if it's applicable to Tower Records in other countries though).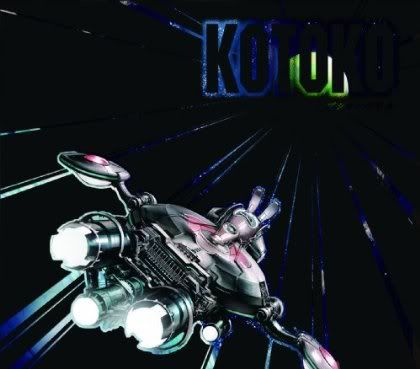 [CD+DVD]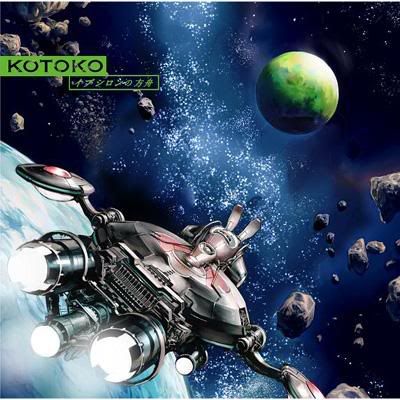 [CD only]

イプシロンの方舟 (

Epsilon no Fune

,

Ark of Epsilon

)
GNCV-1014~5 (

GNCV-1014

for limited CD+DVD edition,

GNCV-1015

for Regular CD-only edition)
KOTOKO's 4th album
2009.10.14 OUT

Tracklisting:

CD:
1.ε~Epsilon~
2.リアル鬼ごっこ (Real Onigokko)
3.-∞-DRIVE
4.scene
5.雨とギター (Ame to Guitar)
6.限界打破 (Genkai Daha)
7.モネラの絆 (Monera no Kizuna)
8.ハヤテのごとく! (Hayate no Gotoku!)
9.RI←SU→KU
10.HELLION
11.Geoglyphs
12.BLAZE
13.LITTLE BABY NOTHING

DVD:


ε~Epsilon~

PV + Making
with some sort of "special sleeve" design

additional hunch:

ε~Epsilon~

should be some sort of like MELL's

SCOPE

. Probably will be done by Takase.

I like regular CD-only edition cover better. And I always thought that they'll probably make a "planet" concept on this album. The word "Epsilon" somehow sounds "spacey", at least for me. And I love the astronomical concept --- gotta love astronomy. ( ゚ ヮ゚)



Geoglyphs

and

HELLION

sounds intriguing to me because it's so profound for a trance/techno (or rock?) song. :D

While

Monera no Kizuna

seems like a ballad to me? I don't know, it's just a hunch though. Probably will be done by none other than

SORMA

. XD

-----

感情: a bit tired~
音楽: "Permit -Unplugged Mix-" by MELL